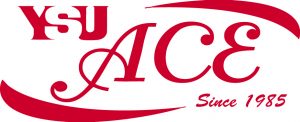 Youngstown-This coming weekend, the Youngstown State University Association of Classified Employees (YSU-ACE), in conjunction with iHeart Radio and YSU Athletic Department will be holding a tailgate party for the community and its members on Homecoming, Saturday, October 29th in the tailgate lot, M-70 (Across the street from McDonalds) at Youngstown State University. They will be serving free food and non-alcoholic drinks to the Penguin Community and their families from 12:30-4pm (hot dogs, chips, cookie, drink). 
"This is a way for our Union to give back to the very same people who have supported us and Youngstown State University. We hope to continue serving the students and community as a whole for many years to come," said Connie Frisby, Administrative Assistant in the Office of Computer Science & Information Systems and YSU-ACE president.
For more information on the Appreciation Cook-Out, contact Anthony Spano at 330-941-2669 or avspano@ysu.edu.
#####
The Youngstown State University Association of Classified Employees represents nearly 280 active secretaries, administrative assistants, groundskeepers, maintenance workers, parking attendants, computer analysts, programmers, tech support, and other staff members that touch every part of the university community.